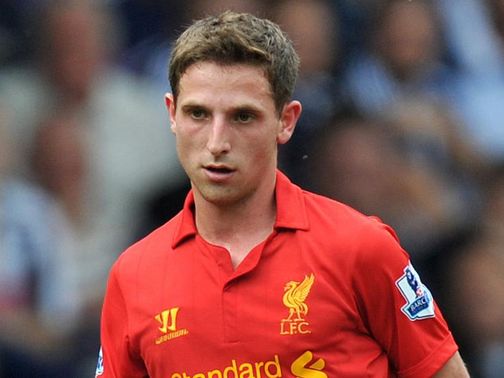 Reds midfielder Joe Allen, a £15m summer buy from Swansea City, has acknowledged that his new side has endured a 'frustrating' time so far this campaign but remains confident success is just around the corner.
"There have been frustrating moments, it just shows the fine line between winning and the frustration you can get," commented Allen to Liverpoolfc.com.
"I think the Manchester City game is a great example of that. We could have come away with all three points, but we're faithful and confident that things are going to come good for us. We've got too much ability and talent in the team for it not to.
"Everyone knows the style of play the manager is looking to bring and is bringing to the football club.
"With the talent and ability that the players have got here, it's only going to bring the best out of everyone. In time, I'm sure we'll bring success, so I'm thrilled to be a part of this project and can't wait for the season to unfold."
Allen, who is available for Saturday's game with Sunderland after overcoming an illness suffered on international duty, has impressed in his short Reds career to date. An Opta passing accuracy stat of 94% has helped the 22-year-old to win the club's first Standard Chartered Player of the Month award of the new season.
Speaking of his pride at playing for Liverpool, Allen continued: "Everyone knows what a special football club it is, the support we have, the history we have.
"But I don't think you realize just how big it is until you actually get here as a player. That feeling when you go out at Anfield is something I don't think you can experience in many other places, if anywhere in world football.
"It's very exciting for me to put on that shirt and get out there in front of those fans."
He also added: "In terms of the football club, everyone has done everything they possibly can to make me feel welcome but also to settle my family here as well. We have fallen in love with the city straight away - it's a great place that we're looking forward to living in. It's a city that's football crazy, which suits us down to the ground."