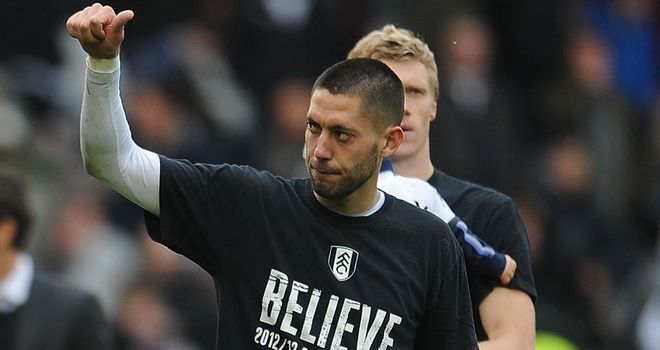 Liverpool manager Brendan Rodgers will not be commenting further about Fulham's complaint in regards to the Reds' alleged 'tapping up' of Clint Dempsey.
The Cottagers approached the Premier League to express their unhappiness with what they felt was the Reds' public pursuit of the United States international.
Fulham manager Martin Jol feels Dempsey has been distracted by the speculation and - having left him out of the squad for last weekend's opening fixture - he will do the same again on Saturday for the game against Manchester United.
However, Rodgers insists Liverpool have made their response privately to the Premier League and he will not be commenting any further.
"For me there is nothing to say on it," said the Northern Irishman.
"This was something I was aware of a number of weeks ago. That has been dealt with in-house."