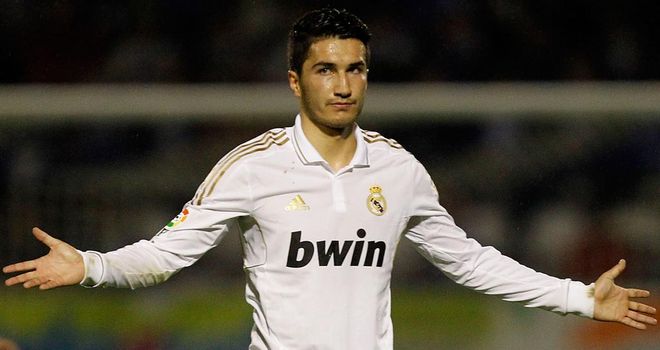 Brendan Rodgers has sung the praises of transfer target Nuri Sahin, believing his 'extra quality' will help Liverpool's squad.
The Liverpool boss confirmed on Friday evening the club hopes to sign the Real Madrid midfielder on loan.
And if the Reds do land their man, Rodgers believes his 'extra quality' will benefit his existing squad.
He said: "I believe, from the club, everything has been organized and sorted in terms of paperwork so we're hoping in the next 24 hours that can be done.
"He is a great technician. He was player of the season in Germany, captain of Dortmund and fantastic at a very young age.
"He got a move to Real Madrid and obviously through injury it has not quite worked out for him.
"But he is a wonderful player technically and tactically who understands the game and we hope his extra quality coming in will help the group."