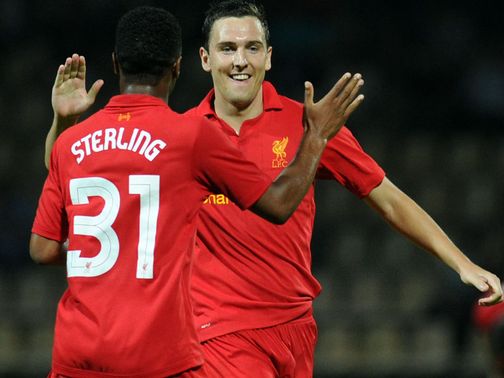 Stewart Downing is frustrated at his limited opportunities at Liverpool - but he is in rush to leave the club.
The England international has been restricted to making the majority of his appearances in the Europa League since boss Brendan Rodgers succeeded Kenny Dalglish in the summer.
And Downing has been linked with a return to boyhood club Middlesbrough but, ahead of Liverpool's Sunday Premier League game at West Ham United, he is committed.
"It has been frustrating at times and I have been disappointed this season not to have played more games," said Downing in The Sun.
"But I am just trying to do my best when I play and to get a goal. It is a great club to play for. Hopefully it long continues."
The manager has not given up hope of a place in the Premier League's top four but he knows his squad must start converting draws into wins.
He said: "If you are going to be successful, then you have got to be consistent. Over the course of the season so far we haven't got that wee bit of luck.
"We managed to go eight games unbeaten in the league and the draws we had could very easily have been turned into victories.
"If you're going to challenge at the top end, you always have to be striving for that level of consistency."