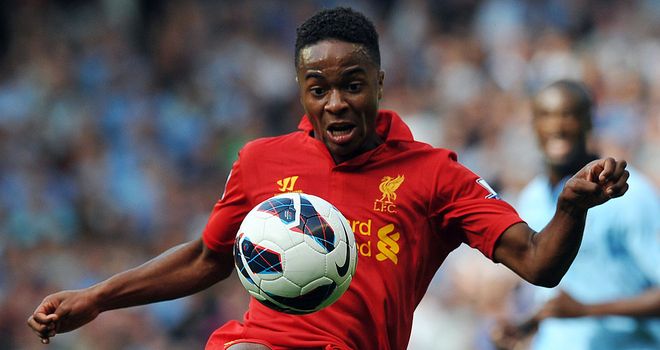 Liverpool manager Brendan Rodgers wants to shield Raheem Sterling from the hype which has proved a millstone for other potential stars in the Premier League.
The 17-year-old has been earning rave reviews as the positive spark in his club's otherwise poor start to the new season and he has been tipped for a bright future.
But Rodgers does not want Sterling to get carried away, as has happened to some previous players, and has discussed the subject of protecting the teenager with the Football Association.
The winger will therefore be sheltered and instead of a potential call-up for England's Under 21s, he will on Thursday night remain a part of the U19s for their game against Germany.
Rodgers said: "With young players, you have to be careful. They can be elevated above their station too quickly.
"That is a part of it in this country. They have one good game and they get elevated to superstar status.
"You then see them at 23 and 24 and you wonder why they are not superstars any more.
"I spoke to Trevor Brooking on where the FA believes he is at. I said, in my opinion, of course he has got the ability to be in the Under 21s.
"But in many ways it is right for him to go with the Under 19s. He has met up with the England squad now and travelled to play in Germany.
"It then allows him to come back and recover well before our next game at Sunderland.
"It is all about individual needs. It might look great on the back pages that he is involved in the Under-21s but the reality is that this is a kid who has made great strides over the last few weeks; he was absolutely fantastic through pre-season.
"You have seen his quality, courage and attitude in games. He has been fantastic. But for the moment, let's just stay calm."