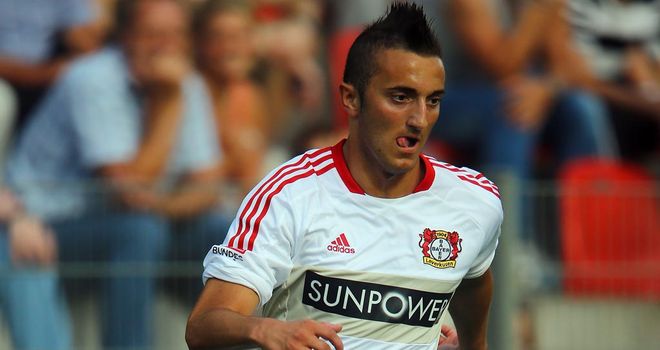 Liverpool boss Brendan Rodgers admits he is ready to fast-track young striker Samed Yesil into the first-team reckoning.
Yesil joined Liverpool from Bayer Leverkusen last month in a £1million deal with the 18-year-old seen as one for the future.
However, Rodgers is now ready to include the German youth star in his squad for Thursday's Europa League clash with Young Boys with the Anfield boss short of attacking options.
Rodgers admits he has been impressed by Yesil, who scored twice against England Under-19s recently, and that several other young players will get their chance to step up to the first team in the next few months.
"He [Yesil] will certainly be fast-tracked," said Rodgers.
"I watched him play (for Germany) against England Under-19s (two weeks ago). He scored two terrific goals and set up another, he has real potential.
"He will be involved in the Europa League game.
"The biggest thing for young players now is that the introduction of Raheem has given them hope. All I have done is given him a chance.
"I have moved a lot of the young players up to Melwood, with it being international week, and you can see it in their attitude.
"They have a spring in their step. They feel that they have got a chance. And they will get that.
"There is nothing better than when you see a young kid come through. A lot of people have done great work with him over a period of time.
"There will be that chance for Yesil and one or two other boys over this period of months now."