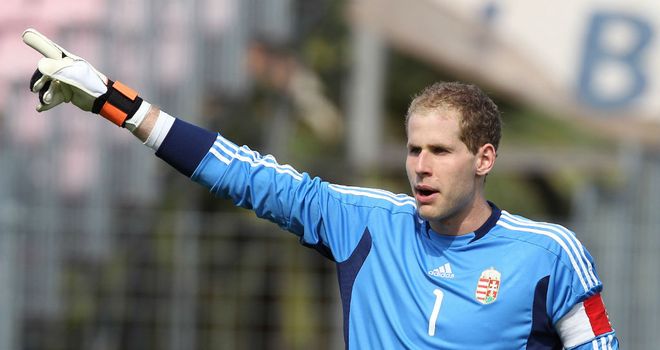 Liverpool has knocked back a loan request for Hungarian keeper Peter Gulacsi from Spanish side Xerez.
The move was expected to go through but Xerez say Liverpool rejected it at the last minute.
The young keeper is yet to feature for Liverpool's first team but has been loaned out to Hereford, Tranmere and Hull.
Gulacsi's management say he is disappointed that the deal broke down and will now concentrate on finding an English club to join on loan.
"We and the Xerez officials were hopeful until the last minute that Liverpool were going to say 'yes' but they decided to say 'no' on the last day of the transfer period," Gulacsi's agent Viktor Kovesdi told Pepsifoci.hu.
"The Spanish team had some final offers but Liverpool rejected all of them categorically.
"We're sorry about it because Xerez expected Gulacsi's arrival so much that they've already chosen a flat for him. It could have been a great possibility for him to spend one year in Spain but there's no time to worry.
"From now we have to concentrate on the English market and we hope Peter can stand in an English team's goal sooner or later."