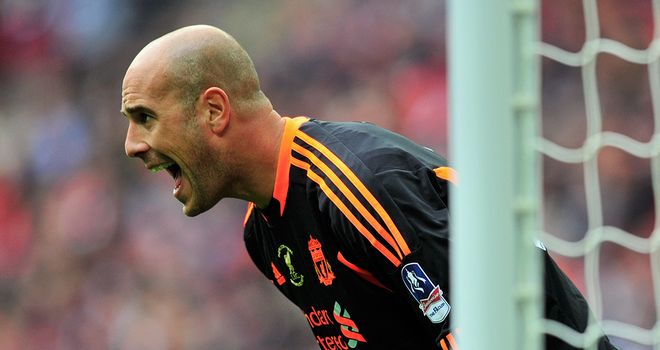 Pepe Reina has called on his Liverpool team-mates to turn Anfield into a fortress as they prepare for a tough run of home games.
Liverpool will play host to Manchester City, Arsenal and then Manchester United before the end of September and, although it is not possible for a team to win a championship in the first two months of a season, Reina knows it is possible to lose it.
Following on from their 3-0 loss at West Bromwich Albion in the opening game of the season Reina admits it is important for the Reds not to lose more ground on their title rivals.
"We don't have the easiest run of fixtures coming up, but they are what they are," he told the club's official website. "We have to face them and I'm sure for them it won't be easy to come to Anfield.
"We have to make ourselves strong at home. This year we have to get better results at home.
"We are getting the ideas from the manager - and we still are - and this is just the beginning. We have to lift ourselves up now and stick together more than ever.
"It's not normal (to lose). But I don't think we will see many games for Liverpool like we did on Saturday. There is nothing to worry about. This is just early days. It was a bad game, and it is as simple as that."
Liverpool can get back to winning ways when they take on Hearts in the first leg of the Europa League play-offs in Scotland on Thursday.