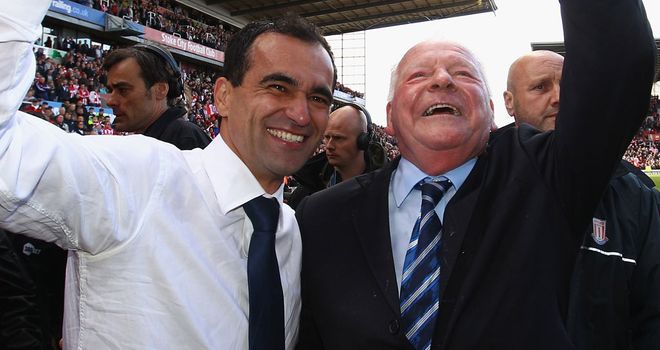 Wigan boss Roberto Martinez claims he turned down the Liverpool job because of his "unique" chairman.
The Spaniard was heavily linked with the vacant manager's role at Anfield this summer before the job eventually went to Brendan Rodgers.
The 39-year-old boss also reportedly turned down Aston Villa last year, opting to sign a new three-year deal with the Latics instead.
And Martinez has explained that the chief reason for his decision is the persuasive power of Wigan chairman Dave Whelan.
"We must educate people," Martinez told the Daily Mirror.
"In five or six years, we reap the benefits. Maybe I won't be there then.
"But this is not why I stayed when Liverpool made me an offer.
"I stayed because my chairman is unique.
"This summer we sat down together. He had thoughts about the future of the club, I'd done the same.
"He knew that I had spoken with other clubs. But he is so persuasive, I extended my contract for three years.
"He wants to take the club to the next level. I know it will be difficult, but it excites me a lot."