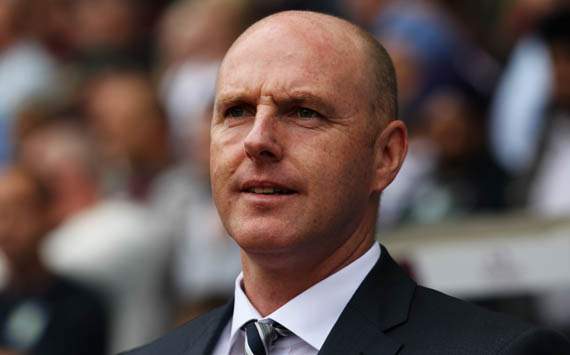 Blackburn Rovers boss Steve Kean has expressed his pride at his players' resilience in holding Liverpool to a 1-1 draw in their Boxing Day clash.
The visitors held on to condemn the Reds to their seventh draw of the season and their sixth at Anfield as Kenny Dalglish's men failed to push on after Maxi Rodriguez's equalizer.
The Rovers coach – who had seen his team go 1-0 up on the stroke of half-time thanks to a Charlie Adam own goal – was thankful for the team's luck on occasions but highlighted the players' discipline in defence as well.
"We were disciplined in defence and created quite a few chances on the break," Kean told BBC Sport. "In the second half, sometimes you need great saves and lucky breaks. I am proud of the lads. I think we showed that if we keep our discipline we can come to places like this and dig out results."
Rovers' effort and graft in defense was evident from the start and Kean admitted he reveled in denying Liverpool all three points.
"I enjoyed it," the Rovers boss told reporters after the game. "We were a little bit disappointed in the way that we started the second half but that side in the first half had defensive organization spot on. Credit to the players we worked on that a lot, to get a platform where we can win the ball and then start off our counter attacks."
Rovers' goalkeeper Mark Bunn made a string of saves throughout the match to keep the scores level and it was his leap to deny Andy Carroll in the fifth minute of stoppage time that denied Liverpool a late winner.
"He's made two great saves and I'm delighted for him because he's been taking part in the [League] Cup but he's been very patient," Kean added. "Paul Robinson has picked up a calf tear and Bunny makes saves, he's agile and he gets about his box and it's a super save at the end. Full credit to the lads; we dug in and managed to get something from the game.