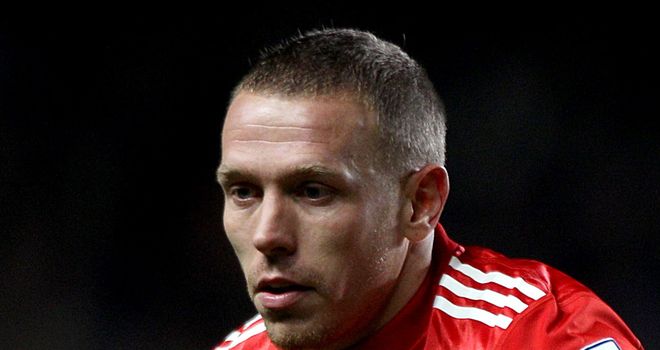 Liverpool manager Kenny Dalglish believes Craig Bellamy is being unfairly treated by referees.
The Welshman has a feisty reputation and his manager fears that may be working against the forward after four bookings in as many matches.
Dalglish has been disappointed by the yellow cards Bellamy has received in the recent games against Fulham and Wigan, and the Scot hopes a pattern is not developing.
The Liverpool manager said: "It's all well and good having rules, but rules should be the same for everyone, not split up for different people.
"Would you ever ask Bellamy to tone down his feistiness? No. He is experienced enough. But he has been booked four times [in his last four games] and hasn't deserved any of them.
"Does that force you to alter how you might select him in the future? You would hate to believe there is an agenda against him. If Craig needs to play, he will play. We have just got to take that chance.
"[Wigan defender] Antolin Alcaraz gave five free-kicks away last Wednesday and there was no yellow card. If [Alcaraz] is going to get five chances, does that mean everyone else is? We just need a wee bit of clarity."
Bellamy was booked after a coming together with Clint Dempsey in Liverpool's defeat at Fulham, where Jay Spearing was also sent off, and Dalglish was confused by the decision.
"Clint Dempsey put his head in Craig's face," said the Scot. "When we asked the referee why the wee man was booked he said, 'Craig knows', but he didn't know.
"There was another against Queens Park Rangers when Joey Barton approached him. I don't know why he has been booked but I haven't seen anything in any of them."