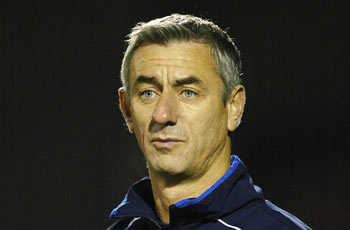 Liverpool's legendary goal-scorer Ian Rush knows a thing or two about attacking, so was pleased to see his beloved Reds offensive mindset in the 3-0 victory against Sunderland on Sunday.

The Kop idol also believes Liverpool should take the game to their opposition more, especially when playing at Anfield.

"It was a fantastic to watch Liverpool make such light work of Sunderland. We did everything right from start to finish," he told the Liverpool Echo.

"I was pleased to see us playing 20 yards further up the pitch.

"It made a difference to the way we played, helping the players close the opposition down quicker and get the ball moving well.

"That was all a consequence of deploying just one holding midfielder and bringing Steven Gerrard further back but with a license to roam.

"Previously, when we've been winning games, we've had a tendency to drop off and invite teams on to us. But on Sunday we just kept attacking.

"The 3-0 scoreline actually flattered Sunderland. It could have been much more with Daniel Agger, Gerrard and Fernando Torres all going close.

"I'd like to see us play like this more often."

Playing in such an offensive way against the strongest sides in the league is difficult, but against the weaker sides at home it is an approach that pays off, Rush reckons.

"Of course, you won't get away with it against some of the stronger sides like Man United, Chelsea and Arsenal," he added.

"But I see no reason why we shouldn't be playing like this against the teams we're expected to beat, especially at Anfield where we should be taking the game to the opposition.

"It's entertaining and we know it's certainly effective." he concluded.