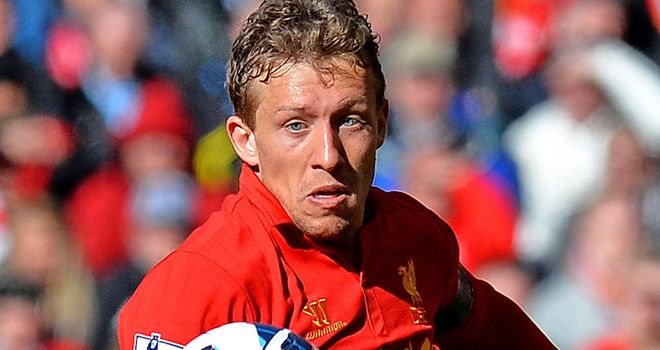 Liverpool midfielder Lucas Leiva has vowed to pick up where he left off next season given a summer free of injury.
The Brazilian ended the season in a positive fashion, much like the rest of the Anfield squad, after battling back from a thigh injury that left him on the sidelines for three months.
He had to battle back from a cruciate knee ligament injury to start the season on time and hopes a pre-season clear of such problems will lead to a better start to 2013-14.
"I knew it was going to be a difficult season for me, coming back from a difficult injury," he said. "Unfortunately, I got another bad one at the beginning of the season.
"I played half of the season and in the last five or six games I really felt better.
"Next season is going to be an important one for me because I think I will be at the level I was before the injury.
"This season was positive because I could get through the injuries and the games. Of course I want to do better because we can always do better."
Lucas also added to the chorus of tributes to Jamie Carragher in the wake of his retirement from the professional ranks on Sunday.
"We were more emotional than Carra probably. We can see what he's done for the club," he added.
"It's just a dream for any player to achieve what he achieved for Liverpool. I hope I can get half of his achievements because I would be very proud. On a daily basis you can see his passion.
"Every day he is a warrior and a fighter - he doesn't like to lose anything. That shows the character that he has. He is a symbol of the club."