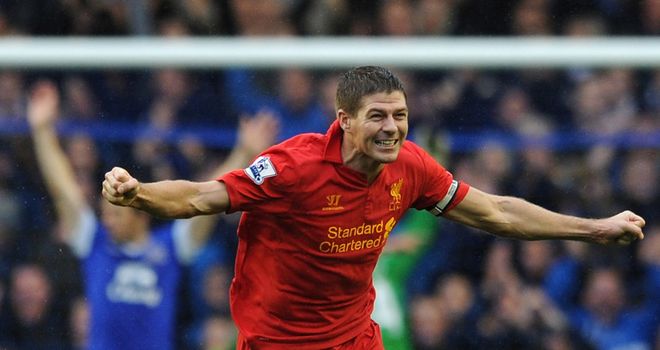 Liverpool captain Steven Gerrard is confident he will have fully recovered from surgery in time for the start of pre-season.
The England midfielder's campaign ended prematurely as he requires an operation to rectify a problem with his left shoulder, but he insists the timing is right.
"While it's disappointing, to be honest playing every league game is not a very important personal achievement - what is more important is that I am fit and available for the team," he told the club's official website.
"Between the medical staff and myself we've decided the best decision is to get it done now so I am ready for pre-season training.
"I first got the injury against Oldham in the FA Cup when I came on as a sub and I've since aggravated it on numerous occasions.
"The medical team and staff have been brilliant - they've helped me a lot and put a lot of hard work into getting me out there onto the pitch.
"I've felt my form has been good this season. I think I got off to a slow start after (Euro 2012) but got stronger as the season went on.
"I've enjoyed the season, although it is disappointing to leave it empty-handed."