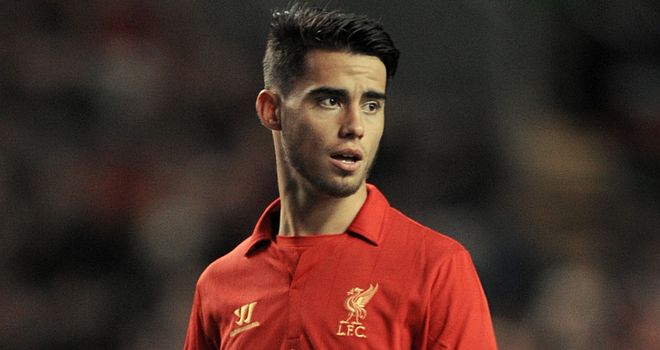 Teenage striker Suso has described Liverpool boss Brendan Rodgers as being similar to a Spanish manager, with regards to his 'attention to detail'.
The 19-year-old has been at Anfield since the summer of 2010 - having arrived from Cadiz - and has made 12 appearances for the first team this season in all competitions.
And he believes Rodgers has certainly improved his game.
Suso told the club's website: "He pays attention to detail. If the team makes mistakes in a game or, if he thinks something was wrong tactically, he'll try to fix it by running through those plays again in training
"This way we don't make the same faults again. He's like a Spanish manager.
"He ensures that the players have the ball at almost all times during our training sessions. This is a good tip for anyone - if you're always touching the ball, your control will improve.
"It's not a method you associate with English football training."