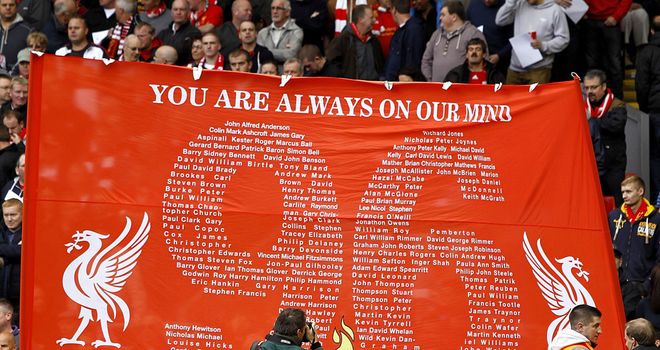 The Attorney General's attempt to overturn the original Hillsborough inquest verdicts will be heard on 19 December.
Dominic Grieve made the application to the High Court in the wake of the Hillsborough Independent Panel's damning report into the 1989 disaster, which caused the deaths of 96 Liverpool supporters.
And a spokesman for the Judicial Office said: "The Attorney General's application to quash the Hillsborough inquest verdicts has been listed for a substantive hearing before the Divisional Court on Wednesday 19 December, subject to any applications by interested parties to adjourn.
"The Lord Chief Justice, sitting with two other judges, will hear the application."
The original inquest, which did not consider evidence from after 3.15pm on the day of the disaster, returned accidental death verdicts.
But the Hillsborough Independent Panel's report concluded that 41 of the 96 victims could have survived if the emergency services' response had been better.