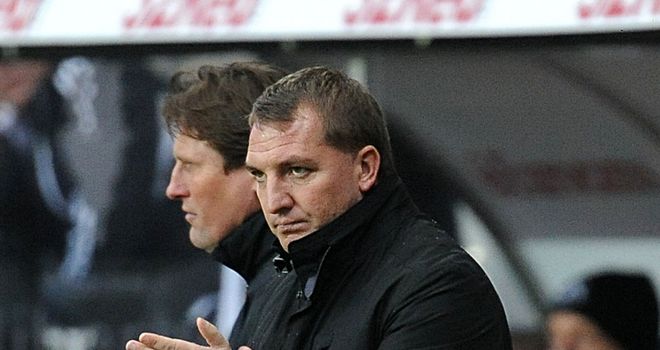 Liverpool boss Brendan Rodgers has shrugged off talk that he was a target for Tottenham prior to the appointment of Andre Villas-Boas.
Rodgers, who takes his Liverpool side to White Hart Lane on Wednesday was reported to be a target for Tottenham following the sacking of Harry Redknapp in the summer.
Rodgers dismissed as "irrelevant" the suggestion Tottenham had made a serious approach to him to replace Redknapp, insisting he had no regrets over his decision to move to Liverpool
"I was very happy in my work at Swansea," said Rodgers. "Harry had done a brilliant job there, and for whatever reason, the club decided that it wasn't to be and looked elsewhere.
"For me to leave Swansea was going to be a big ask, but I had the opportunity to come here, and I've not regretted any moment of it."
Asked if there had been contact with Tottenham over a move to White Hart Lane earlier this year, Rodgers said: "It's irrelevant. Tottenham have chosen a manager. Obviously, Harry had done a great job there, and they decided to go down the route of Andre Villas-Boas.
"Andre's gone in, he's looking to continue the great work Harry had done. My only thinking is about Liverpool."