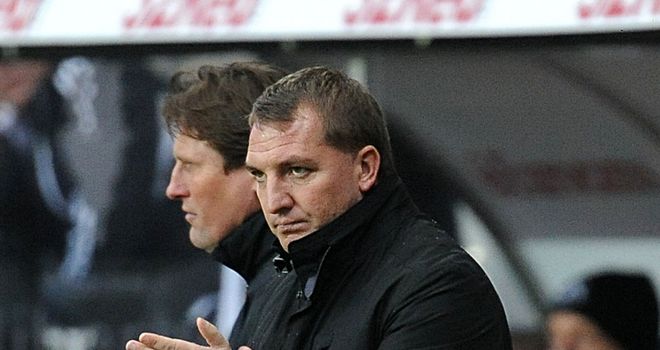 Liverpool boss Brendan Rodgers admits he is satisfied with the progress of his charges since his appointment in the summer.
The Reds are currently fourth in the Premier League, 10 points behind leaders Manchester United, but Rodgers believes his team should be better placed.
Liverpool's eight-match unbeaten run was ended at Tottenham in midweek, but Rodgers was able to take comfort from the performance at White Hart Lane.
And the Reds manager is looming to get back to winning ways when Southampton visits Anfield on Saturday.
Rodgers said: "We are not in a position we deserve to be in, but ultimately we have to turn the performances into results and that is what we aim to do.
"It has been terrific to watch; you've seen the growth of the group, the mixture of young and senior players really playing with freedom and all you can do is keep your head down and work hard.
"The level of our game is a good one but we have to align that with results and that is important. Once we find the solutions to scoring more goals I believe we can push on."