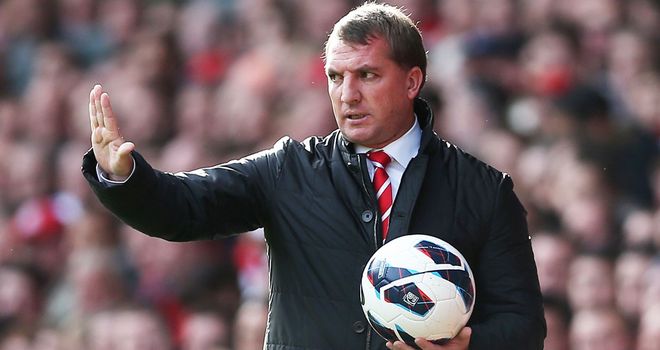 Brian McDermott believes Brendan Rodgers deserves to be manager of Liverpool and is confident his Reading predecessor will be a success.
Rodgers took over at Anfield in the summer following an impressive first season in the Premier League with Swansea City, but has endured a stuttering start to his reign.
McDermott, who replaced Rodgers as Reading boss in 2009, takes his team to Anfield on Saturday and feels the Northern Irishman is an inspiration to other coaches.
"I'm sure he will succeed. It's a fantastic story if you think about it, what he's actually done and where he's got to," said McDermott.
"It's a great story for any aspiring young coach to see where he's ended up. And he's done a lot of work over the years, he's worked with the young kids here.
"Absolutely he deserves to be at Liverpool. He deserves to be there because he's there. And what he did at Swansea - they played some fantastic football in the league. Now it's another big, big challenge for him at Liverpool."
McDermott attended Liverpool's goalless draw with Stoke nearly two weeks ago in preparation for Saturday's clash.
"I just went to watch the game. I went up there in the morning and just came straight back. It was a bit like my scouting days," McDermott said.
"Look, we don't speak. I spoke to him at the LMA do when we saw each other this summer. But we'll have a drink after the game."
A 5-2 drubbing of Norwich is Liverpool's only victory in seven Premier League games, while Reading are searching for their first win of the campaign.
"You need time. Brendan's philosophy is his philosophy and his players have to get used to the way he wants them to play," said McDermott.
"They've played some good football at times and in Luis Suarez they have a world-class player who we have to be aware of.
"In our last three games we've been in winning positions so what we need to do is finish the job off.
"Going anywhere in this league is a big challenge and a big opportunity so we just want to make sure we enjoy every moment of it and put on a performance."