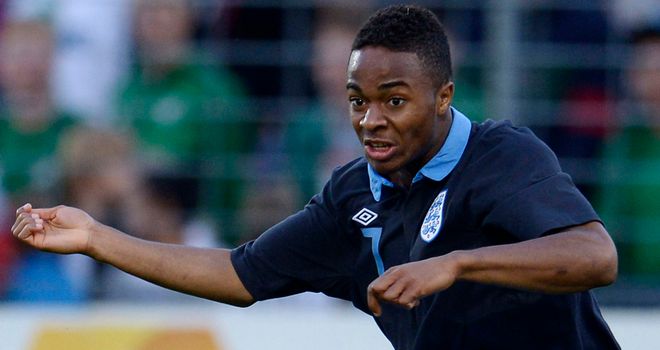 England coach Roy Hodgson insists that he has not called up Raheem Sterling just to make sure he is not lured away by Jamaica.
The teenage winger was called into the senior England squad on Monday as Hodgson lost Theo Walcott through illness.
Sterling has only just made the breakthrough into the Liverpool side, but Hodgson has wasted little time in fast-tracking the 17-year-old.
However, Hodgson insists it has nothing to do with the fact that Sterling - who was born in Jamaica - is wanted by his homeland.
"Raheem might have Jamaican roots but he has been born [sic] and brought up in England and has got the ability to play for the England national team," said Hodgson.
"I'd like to think he would prefer that and would choose us over Jamaica but if that is his desire, we would have to accept that.
"I've not invited him here because I'm worried about overtures from other countries but because he is a potential England player of the near future, not distant future."
He is aware of the attention the call-up has been given due to Sterling's age and the fact he has only made seven senior appearances for the Merseyside giants.
"When you bring in a young player who has only burst on to the scene in the last couple of games, I'm causing headlines to be written," said Hodgson.
"I understand and take that responsibility.
"I've spoken to Brendan Rodgers and explained the thinking behind him coming in. I'll also make it clear to Raheem.
"He will be pretty lucky to get close to the field because there were plenty of players who were chosen in front of him.
"I can only hope he takes it in the right way. He mustn't think he's become part of the set-up and has made it.
"He has to try, next time, to make sure he is one of the original 23."