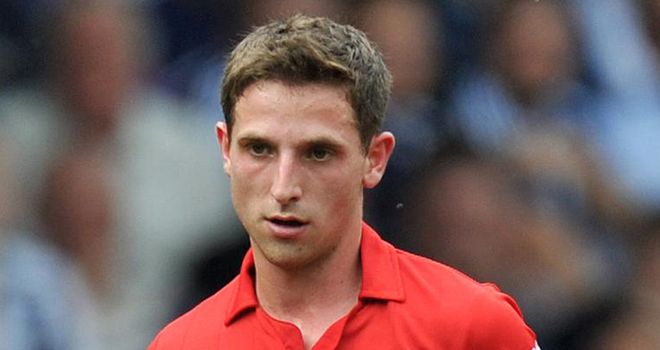 Brendan Rodgers has hailed Joe Allen for how quickly he has settled into life at Liverpool.
Allen linked up with Rodgers again earlier this summer in a £15million deal from Swansea.
The classy midfielder has impressed at Anfield during the early stages of his Liverpool career and Rodgers believes Allen will only get better over time.
"I think its remarkable how quickly he has settled," Rodgers told the club's official website.
"This is a young guy who has moved up from South Wales, he was first of all into a hotel then having to move into an apartment. His partner, Lacey, is giving birth to her first child.
"All of these emotional things have been going on in the background yet he still has come in and made the performances that he has done.
"Is it a surprise to me? No, because I knew what we were paying and I know the boy's qualities. I think the biggest testament that you can give him is that he has come into here and he looks like he has been a Liverpool player for the last 10 years.
"That's great credit to him, and I think you see the supporters are recognizing that he looks like a player who is a Liverpool player, because of how he passes the ball, his courage to get on the ball, but also his willingness to put his body on the line for the team and for the club.
"He has been outstanding and he will only get better."