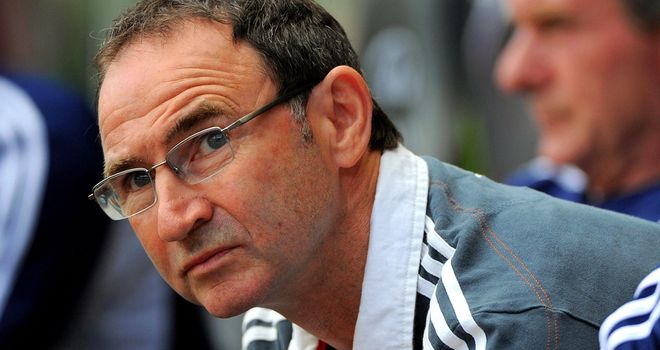 Martin O'Neill wants Sunderland to learn how to take the sting out of games following the 1-1 home draw with Liverpool.
Sunderland extended their unbeaten start to the season in their first home match of the campaign, but O'Neill's side is also still to win in the Premier League.
New signing Steven Fletcher opened the scoring in the first half, but Luis Suarez earned Liverpool a deserved point with a 71st minute equalizer.
O'Neill accepts Liverpool merited a draw at the Stadium of Light and he is anxious for his players to learn lessons from the game.
"It was always going to be difficult with Liverpool searching for that equalizing goal," said O'Neill. "Not many in the stadium would say that they didn't deserve it.
"We gave the ball away a little bit in the second half and I think that is something we must improve on.
"When we're under pressure in games we need to be able to take the sting out of matches.
"It was disappointing to concede the goal, especially at a point where we were just getting back into the game in terms of possession."
The Sunderland boss is confident his team will improve as the season progresses and praised Craig Gardner for his performance against Liverpool.
He added: "It was a terrific effort considering we had a number of members of the squad who are still not properly fit. As the weeks go on we'll get stronger.
"Craig Gardner did exceptionally well in the build-up to the goal, he earned that little bit of luck.
"He managed to get past two players and drove a great ball in for Fletcher to put it in the back of the net to get his third goal in two matches. That will be a big boost for him.