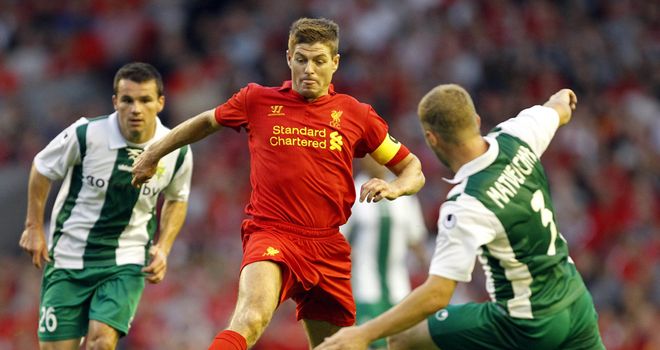 Steven Gerrard insists there is no reason for Liverpool to panic despite their heavy opening day defeat at West Bromwich Albion.
The Reds went down 3-0 at The Hawthorns, which was their heaviest opening day loss for 75 years.
Manager Brendan Rodgers refused to condemn his players after the match and Gerrard insists there is no reason to get too upset.
"The feeling after was one of total shock with the result. It was never a 3-0 game," the England star told the Liverpool Echo.
"I fancied us to go there, dominate and win but things didn't work out that way. In football you can be left feeling hard done by.
"It's not the start we wanted but it's no time for panic. It's only the first game and it was one bad day at the office.
"We've got to look at the bigger picture. There's been so much hope around the place and rightly so.
"After a 3-0 defeat everyone is going to be concerned. It's important that the likes of myself and the other experienced players take responsibility for a poor defeat.
"We have to put it behind us. We've got to dust ourselves down and bounce back against Hearts (in the Europa League) on Thursday night.
"We have to react in the right manner and look to put things right in the coming games."