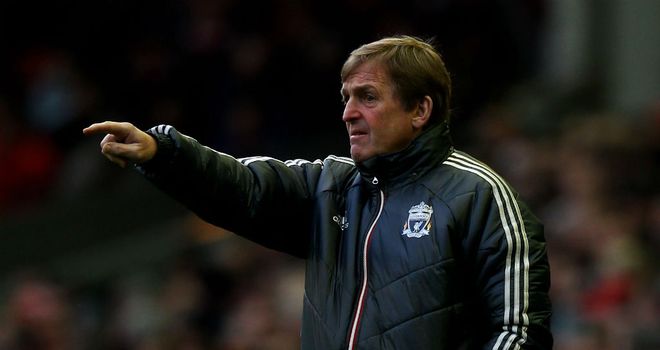 Manager Kenny Dalglish admits the 5-1 scoreline in Liverpool's FA Cup third-round triumph over Oldham at Anfield flattered his side.
The League One visitors took a deserved lead through Robbie Simpson's brilliant strike in the 28th minute but a freakish deflected equalizer from Craig Bellamy soon after was followed by Steven Gerrard's penalty just before half-time.
Jonjo Shelvey and Stewart Downing both scored their first Liverpool goals either side of Andy Carroll's 89th-minute effort to clinch victory.
"The scoreline is a bit flattering really," said Dalglish, who made eight changes to give some of his fringe players a run-out.
"Oldham did their club and their manager proud.
"They created one or two threatening situations for themselves, especially in the first half, so getting back as quickly as we did with the equalizer helped us.
"But the scoreline does not reflect the distance between the two teams on that performance."
Dalglish gave Fabio Aurelio his first appearance of the season while the likes of Jon Flanagan, Martin Kelly, Sebastian Coates and Jamie Carragher were given valuable pitch time.
"It was important for some of the players who haven't played as much as the others to get a game and Fabio Aurelio got his first 60 minutes (of the season)," said the Scot.
"For us there were a lot of positives to come out of it: Stewart Downing scoring, Andy getting a goal, Jonjo scored and Steven got a penalty.
"They just need games. Every single one of them will be better for it.
"There was nothing wrong with their application but you can train as much as you want but you can't replicate what happens on a pitch."
Gerrard marked his first start after two months out with an ankle infection with a goal and was praised by his manager.
"It is fabulous what he has done and how hard he has worked to come back - playing a full game is fantastic is for him," he added.