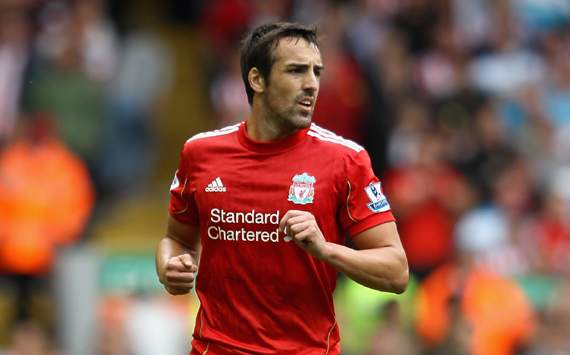 Liverpool's Jose Enrique insists he should be given a chance to prove his worth in the Spanish national team ahead of next summer's European Championships.
The left-back has impressed at Anfield since joining from Newcastle United in the summer, but as of yet has failed to feature for his country above under-21 level.
The 25-year-old is eager to receive the recognition of Spain coach Vicente del Bosque, and believes that playing for an established club such as Liverpool should aid his goal of gaining a Euro 2012 call-up.
"I think I deserve a chance," he told Marca.
"I think that just for the fact that I've managed to play for a team like Liverpool, they should be thinking of me."
Valencia full-back Jordi Alba is currently first choice for the position, and Enrique was quick to note that the 22-year-old '"is doing a very good job" for the national side.