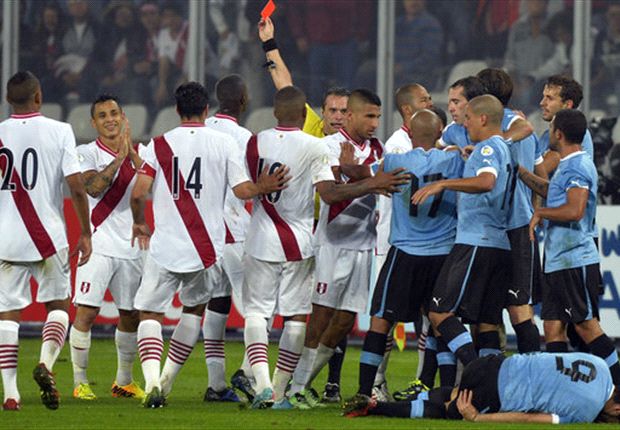 Luis Suarez is at the centre of a new diving controversy after Uruguay beat Peru 2-1 in a World Cup qualifier on Friday.
Peru coach Sergio Markarian slammed referee Patricio Loustau for sending off Victor Yotun for a clash with Suarez in the first half.
The Uruguay forward fell theatrically to the ground following the clash with Yotun, who was shown a straight red card for his part in the incident.
Marakarian told reporters: "I'll do my best to make this World Cup referee not go because I'm not ashamed to say it was totally decisive.
"What Yotun did was silly but I've seen worse, like elbows or double uncollected simulations that go unpunished."
Four minutes earlier Suarez earned his side a penalty - from which he scored - when he went to ground following a challenge from Christian Ramos, though replays showed there was minimal contact.
Liverpool's striker is currently serving a 10-match ban in England for biting Chelsea defender Branislav Ivanovic during a Premier League match back in April.