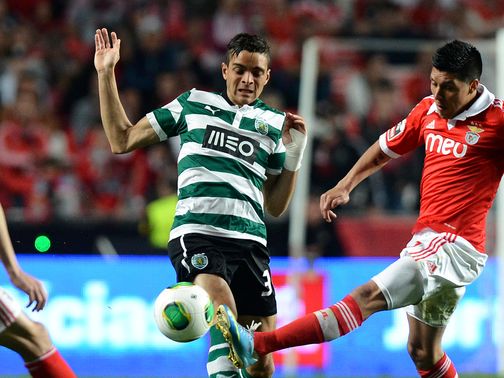 New Liverpool defender Tiago Ilori would consider an offer to play for England - although he says playing for Portugal remains his ambition.
Ilori has represented Portugal at various youth levels but he was born in London and could still switch allegiance having not been capped at senior level.
The 20-year-old joined Liverpool from Sporting Lisbon in a £7million deal on transfer deadline day last week.
Ilori told the Liverpool Echo: "I think I would like to stay loyal to Portugal as I've played in every age group for them.
"But I would never close any doors and there is no decision to make yet. If I have the choice then it is not a bad choice to have.
"I lived in a few places around Kentish Town. I was eight when we moved to Portugal. My mum is Portuguese. I didn't play in any football league when I was in London but just played with my friends.
"My English family is originally from Manchester and they all moved to London. My dad was born in London as well."