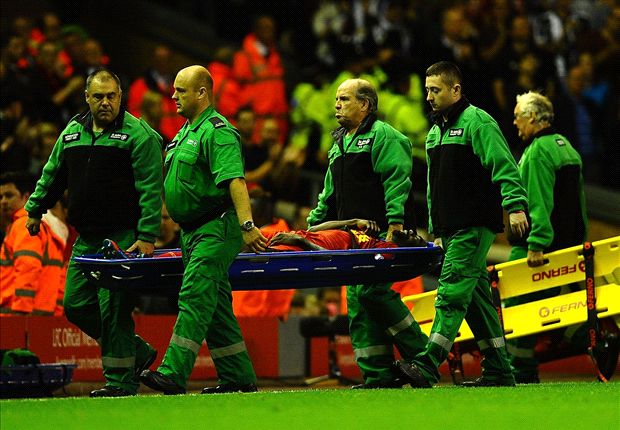 Liverpool captain Steven Gerrard believes the whole team must accept responsibility for Kolo Toure's groin injury.
Brendan Rodgers' side were cruising 2-0 at half-time of Tuesday's Capital One Cup second-round tie against Notts County before a second-half lapse saw the game head into extra time.
Liverpool won 4-2 in the end, but the victory came at a price as Toure was carried off on a stretcher and is now doubtful for Sunday's Premier League encounter with fierce rivals Manchester United.
And Gerrard believes he and his team-mates have to share the blame for not beating the League One side in normal time.
"There's no doubt playing extra time was a blow for us," Gerrard is quoted as saying by The Liverpool Echo.
"Kolo's injury came in extra time. He wouldn't have done that during normal time. We have ourselves to blame for his injury. We have to take responsibility for that.
"There's an international break coming up, so fingers crossed he doesn't miss that many games for Liverpool."