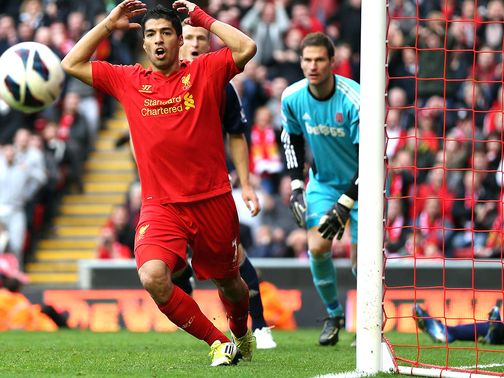 Luis Suarez has revealed that he wants to remain at Liverpool despite receiving a 10-match ban for biting Chelsea defender Branislav Ivanovic.
The Uruguay international striker missed Sunday's derby against Everton because of the incident at Anfield in April.
But the 26-year-old, who has scored 30 goals for the club this campaign, is determined to remain on Merseyside.
With his contract not expiring until 2017, Suarez insists that he has given no thought to leaving in the summer
"I have a deal with Liverpool and this is my present - and future," said Suarez, quoted in The Sun.
"From the day I arrived, I saw how special this derby is, so it is a pain to miss it.
"But we have a big squad which can function without me."