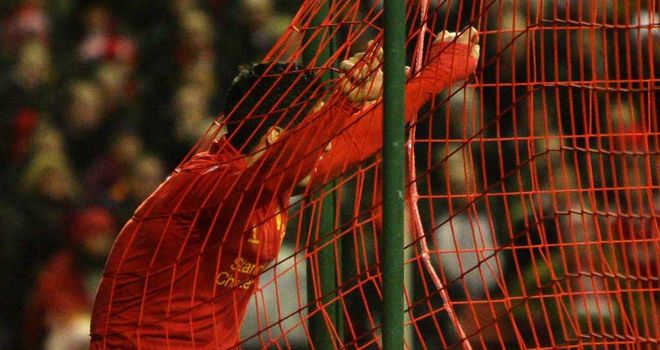 Liverpool manager Brendan Rodgers is not panicking over Luis Suarez's looming suspension.
The Premier League's top scorer picked up his fifth booking of the season in Saturday's 1-0 win over Southampton after being cautioned for deliberate handball in the second half.
Ten-goal Suarez, upon whom Liverpool has become dependent this season, will now be banned for Liverpool's trip to West Ham United next Sunday.
But Rodgers was calm when he told Sky Sports: "It is something that was always going to happen at some stage.
"It is very difficult to go that length of time without picking up a yellow card. But it is okay.
"It is unfortunate for him but it will give an opportunity for someone else."
Daniel Agger's first-half header proved enough to beat Southampton but it should have been more comfortable for Liverpool in a familiar story of wasted chances.
The Reds had the worst shooting accuracy in the league before the game against Nigel Adkins' team and Rodgers said: "As the season goes on, hopefully they (chances) will go in for us."
Rodgers also dedicated the win over Southampton to former Liverpool manager Phil Taylor and Academy player Steven Packer, who both died this week.
"Both were very much a part of the Liverpool family and today's win is devoted to the families of those two," said Rodgers.