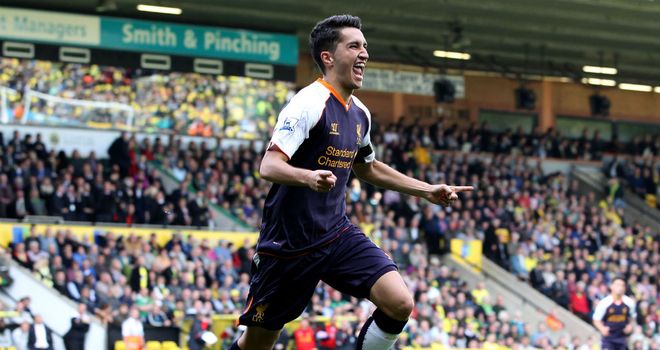 Liverpool new boy Nuri Sahin is backing Brendan Rodgers to guide his team to glory, provided he is given time.
After their worst start to a season in 100 years, Liverpool sit 14th in the Premier League, already 15 points behind leaders Chelsea.
However, Sahin, 24, believes that Rodgers has what it takes to move Liverpool forward, providing the club allows him time to develop his own philosophy.
Sahin compares Rodgers to his former boss, Jurgen Klopp, who took over a mediocre Borussia Dortmund side and turned them into champions.
"It will take time to take Liverpool back to where it wants to be," Sahin told Liverpool FC Magazine. "When Klopp came we did not have a squad to be champions.
"He changed a lot, bringing his own philosophy in. It took a while for everybody to follow it.
"He had to be calm and consistent. If you go on this way, in the first two or three weeks, okay, you might not get the results, but in the long-term it will go your way if you don't change it.
"The club gave Klopp the time to do this and it worked out very well. But as a character he is a person who relates to the player.
"I can see Brendan doing the same. Brendan's character was very influential in me coming here."