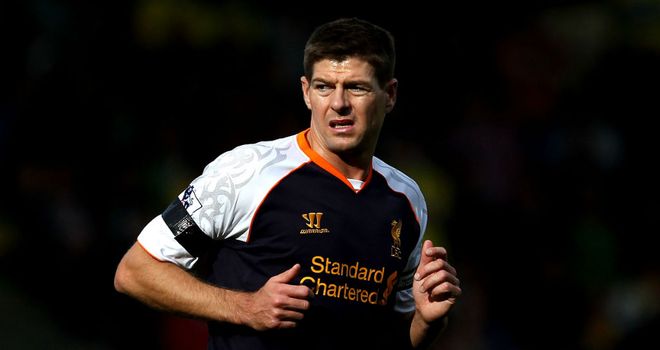 Steven Gerrard says he is thrilled that Liverpool will be staying at Anfield rather than building a new stadium.
The Reds have confirmed their intention to redevelop the ground and Liverpool captain Gerrard says the decision is "fantastic" news.
He said: "I'm really pleased. I've had some special occasions at Anfield and so have the club.
"If they are going to spend all that money on Anfield and improve it, then fantastic. I'm very happy at that news.
"It is major news for the club. It has been on everyone's lips for a number of years now, would we move away from Anfield or reinvent Anfield?
"I've been like everyone, waiting for the verdict on that, and it looks like it is going to be Anfield which is great.
"A lot of history and important things have happened at Anfield and I think it is fantastic Liverpool is staying there."