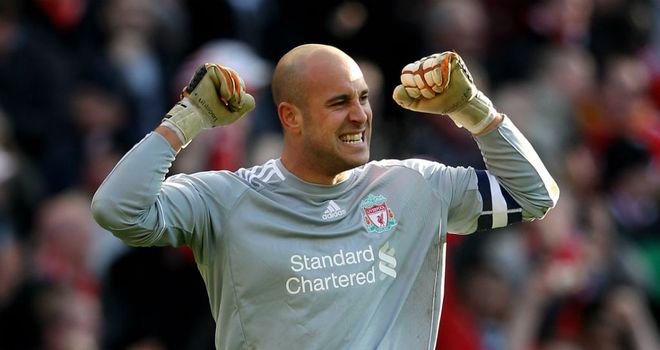 Liverpool goalkeeper Pepe Reina has welcomed the arrival of the club's new manager Brendan Rodgers.
The Spaniard is currently with his international team-mates ahead of Euro 2012, but he took time out of their preparations to voice his appreciation for Rodgers' football philosophy.
Reina is hoping the former Swansea manager can build on Liverpool's Carling Cup triumph last season with further honours.
"His team has played well this year with an ethos that I share and Liverpool is also known to play the passing game but it is easier said than done," Reina is quoted as telling El Pais.
"Rodgers is welcomed and I am at his disposal. We have won a trophy this year but it is clear that in recent seasons we should have done better."