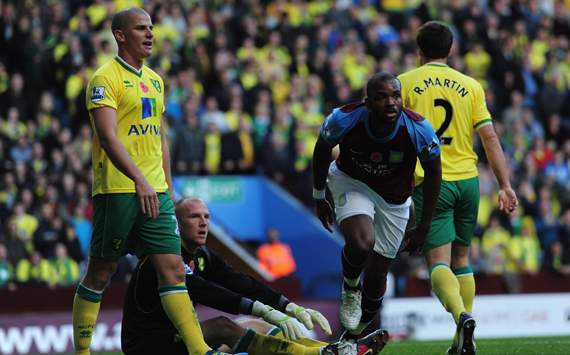 Aston Villa manager Alex McLeish insists that striker Darren Bent will not be sold in the transfer window.
Following his team's 3-1 victory away to Chelsea in which Bent scored the third goal after appearing as a substitute, he told reporters: "He won't be leaving."
The England international has been linked with a move to Liverpool after exit rumours intensified when he was photographed out shopping during his team's 2-0 defeat to the Reds.
The Anfield club may be tempted to move for Bent in light of Luis Suarez's eight-match ban, which leaves struggling Andy Carroll to lead the line.
Villa signed Bent from Sunderland last January for a fee that could rise to £24 million, and it has been suggested that Liverpool's owners, Fenway Sports Group, would sanction a big-money move this month.
Bent has scored six goals so far this season, and it has been suggested that he was unhappy with the service at Villa following the sales of Ashley Young and Stewart Downing.
The 27-year-old missed the club's last three matches prior to the Chelsea game, and commented: "It has been a frustrating time for me with injuries but I am now going in the right direction.
"Long term I don't think it was anything serious. I probably need to do a bit more work in the gym to get things stronger and just take it from there really.
"Hopefully that's the last of my injury problems and I can look forward to some more time on the pitch and scoring goals now."