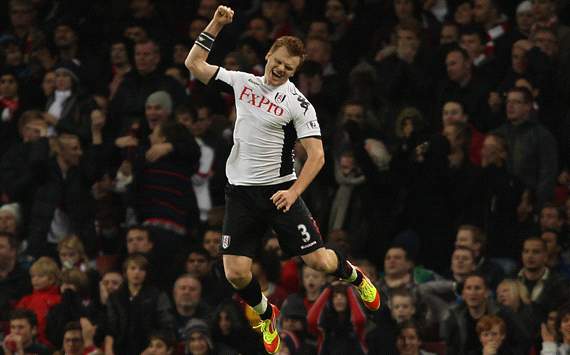 Fulham defender John Arne Riise insists that he has no hard feelings towards Liverpool striker Craig Bellamy.
During Bellamy's previous stint at Anfield, he was alleged to have attacked left-back Riise with a golf club. At the time, both players were understood to have been fined two weeks' wages by the Merseyside club.
But now the Norwegian says that the pair have put the past behind them, and all that remains is some friendly banter.
"We shook hands and settled it very quickly," Riise said, according to The Sunday Mirror.
"I came up against him earlier this month when Norway played Wales. We were winding each other up about it all. It's always good to catch up with 'Bellers'."
He added: "Liverpool have signed a great player for nothing."
Liverpool travel to London to take on Fulham on Monday at Craven Cottage, as they look to build on an unbeaten streak that has stretched to eight games.