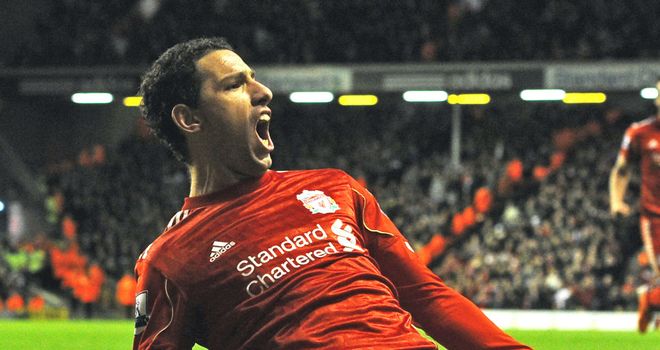 Liverpool manager Kenny Dalglish has piled the praise on Maxi Rodriguez ahead of Friday's Premier League clash with Newcastle.
The Argentinian attacker is expected to play a key role against the Magpies, with striker Luis Suarez missing due to a one-match suspension.
Rodriguez has been prolific at Anfield with 11 goals in his last 12 home starts, including finding the back of the net in their Boxing Day draw with Blackburn.
Dalglish has joked the 30-year-old, who he has to man-manage in order to maintain fitness, may take the team's training sessions in order to boost their goals tally.
"Maybe Maxi has the secret - he can take training for shooting this morning!" he quipped in the Liverpool Echo.
Dalglish added: "Maxi is a very intelligent footballer. He knows how to play and he loves to play.
"He's not able to play in every game and we have to manage him as best we can. But when he does play he doesn't give you many bad performances. He's a real credit to himself and to his profession."
Liverpool's home draw with Rovers means they have now been held at Anfield in Premier League action on six occasions; no other side has drawn five.