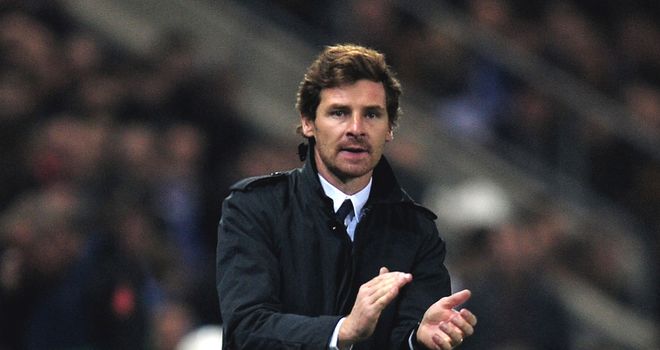 Chelsea manager Andre Villas-Boas believes Liverpool are still in the hunt for the Premier League title by virtue of their significant summer spending.
The Blues tackle Kenny Dalglish's men at Stamford Bridge on Sunday bidding to close the 12 point gap between themselves and table-toppers Manchester City.
Three successive home draws have seen Liverpool's momentum stall, but they know a win in west London will bring them level with their opponents.
Many are already suggesting a two-horse race for the title between the two Manchester clubs, but Villas-Boas has refused to rule out the prospects of Liverpool thanks to the Anfield club's history and heavy investment in players over the summer.
"I've always seen them as title contenders because it's been assumed by them that they would do it," said the Portuguese.
"Dalglish has made the necessary changes to Liverpool for them to progress to title contenders this year.
"He made seven changes to the team, seven coming in, which represents the type of commitment the ownership have to put them back on title-winning ways.
"They are one of the biggest clubs in England and I always assumed they were challenging for the title."
Speaking about his own side's prospects, Villas-Boas admits that his side is facing a crucial month of domestic league, cup and European action.
"It's a good period for the different competitions," he added. "You can qualify for the last 16 of the Champions League, the Premier League can maybe start taking its pattern by the end of December.
"There's also a quarter-final in the Carling Cup with Liverpool, which gives us a chance to go into that competition next year."
Villas-Boas has also challenged Daniel Sturridge to maintain his level of performance after making his England debut in midweek.
The 22-year-old capped a successful year with a first appearance for Fabio Capello's side in the 1-0 win against Sweden on Tuesday, and his club manager now hopes he can prove he deserves to stay in his national squad.
"His performances for the club have taken him to England, and to a first appearance, which is something that is gratifying," said the former Porto boss.
"When someone arrives at that level, you have to prove you can continue to be at that level. That's the challenge he faces."